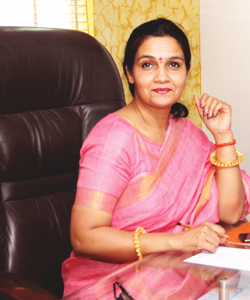 It is a great opportunity for me to introduce Madhyanchal Professional University (MPU) under the umbrella of Vanshpati Smriti Siksha Samiti (VSSS) Bhopal, a dedicated Society for promoting higher education.
We believe in an education system that looks beyond employment and concentrates on individual development by imparting skills and enhancing human values.
Academic excellence, holistic education, innovative approach and global relevance happens to be the corner stone of VSSS which is emulated in its essence by Madhyanchal Professional University, Bhopal. With immense pleasure we welcome you as a member of this family as you embark on the academic journey that will define your career in the years ahead. We extend our good wishes and blessings to you.
Mrs. Preeti Patel
Chancellor,
MPU, Bhopa